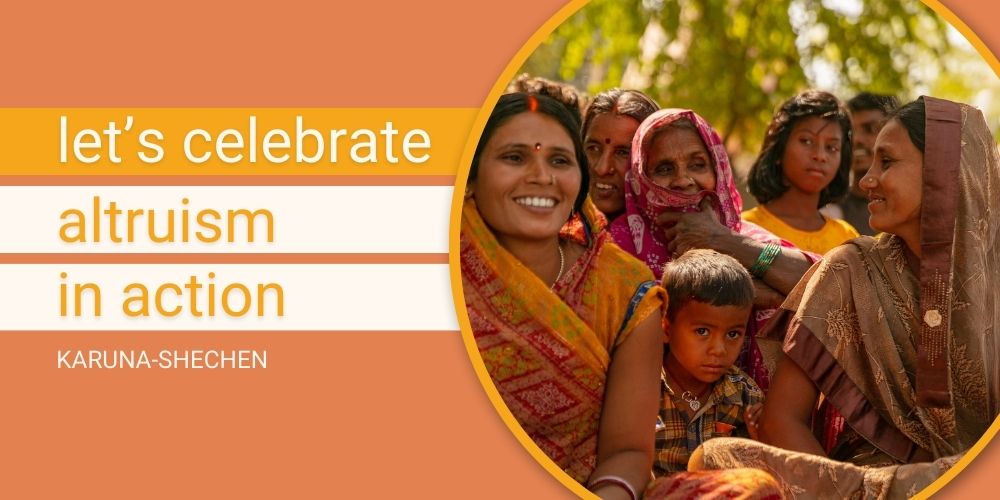 Let's celebrate altruism in action
Once an act of altruism has been accomplished, it multiplies around us and inspires others to take similar action. Karuna's initiatives are based on a deep conviction in the importance of promoting altruism and cooperation at all levels of society. Our aim is to create environments and opportunities conducive to cultivating and acting in this direction.
Founded by Matthieu Ricard in 2000, Karuna-Shechen is a non-governmental organisation that acts and advocates for a more altruistic world.
Learn more: https://karuna-shechen.org/en/celebrate-altruism-in-action/