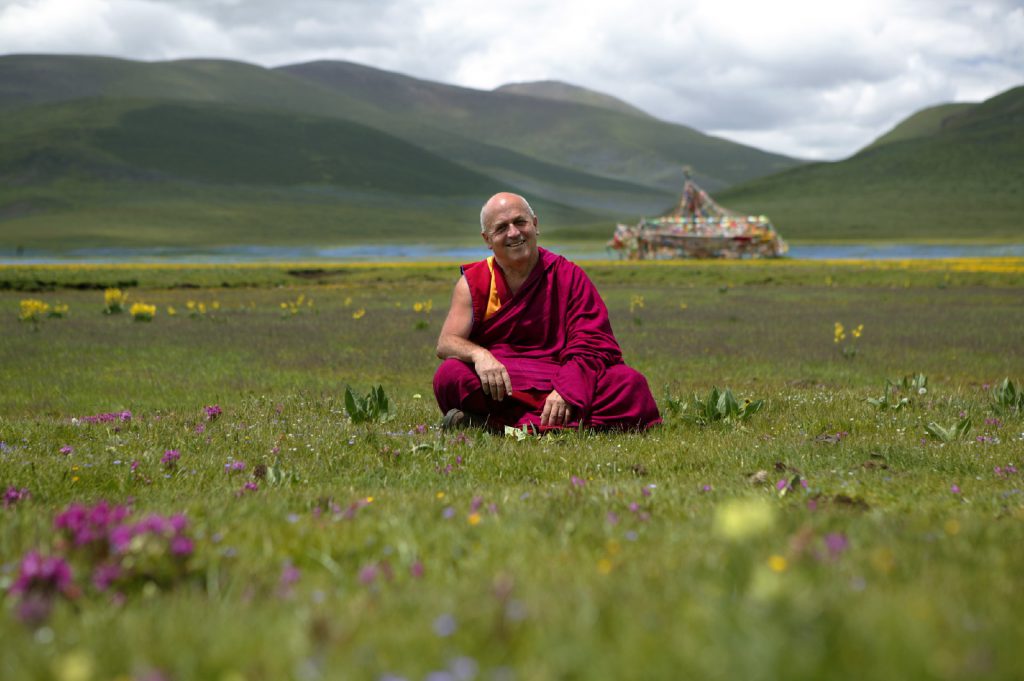 Born in France in 1946 as the son of French philosopher Jean-François Revel and artist Yahne Le Toumelin, Matthieu Ricard is a Buddhist monk, author, translator, and photographer. He first visited India in 1967 where he met great spiritual masters from Tibet. After completing his Ph.D. degree in cell genetics in 1972, he moved to the Himalayan region where he has been living for the past 45 years.
He is an international best-selling author and a prominent speaker on the world stage, celebrated at the World Economic Forum at Davos, forums at the United Nations, and ad TED where his talks on happiness and altruism have been viewed by over seven million people. He is a charismatic figure who has captured the minds and hearts of people all over the world.
"Matthieu Ricard brings together ancient wisdom and scientific insights to put forth a truly compelling global vision for the 21st century, and his voice, his message and his wisdom are greatly needed." — Arianna Huffington
Written Works
Matthieu Ricard is the author of Altruism: The Power of Compassion to Change Yourself and the World, Happiness: A Guide to Developing Life's Most Important Skill, Why Meditate? (The Art of Meditation in the UK), The Quantum and the Lotus (a dialogue with the astrophysicist Trinh Xuan Thuan), and The Monk and the Philosopher, a dialogue with his father, Jean Francois Revel. His books have been translated into over twenty languages.
His TED talks have been seen by over 7 million people : How to let altruism be your guide, and Happiness.
Translations of Buddhist Texts
Matthieu Ricard has dedicated his life to the study and practice of Buddhism following the teachings of the greatest Tibetan spiritual masters of our time. He has been the French interpreter for the Dalai Lama since 1989. He is the author of several volumes of Buddhist texts translated from the Tibetan, such as The Life of Shabkar: The Autobiography of a Tibetan Yogin, The Heart Treasure of the Enlightened Ones, and The Heart of Compassion: The Thirty-seven Verses on the Practice of a Bodhisattva (teachings by Dilgo Khyentse Rinpoche).
Photography
For many years Matthieu Ricard has been photographing the landscapes, spiritual masters, and people of the magnificent Himalayan region. His work is exhibited in museums and art galleries throughout the world. He is the author and photographer of a number of photography books including Bhutan: Ode to Beauty, The Land of Serenity, Motionless Journey: From a Hermitage in the Himalayas, and Tibet: An Inner Journey.
Scientific Contributions
Matthieu Ricard is an active member of the Mind and Life Institute, an organization dedicated to broadening the understanding of how the mind works by exploring the intersection between contemplative traditions and contemporary scientific inquiry.
He contributes to the research on the effect of meditation on the brain at various universities in the USA and Europe and is the co-author of several scientific publications.
Humanitarian Commitment
All proceeds from Matthieu Ricard's books, photographs, and events are donated to Karuna-Shechen (www.karuna-shechen.org/), the humanitarian association he created. Based on the ideal of "compassion in action", Karuna-Shechen develops education, medical, and social projects for the underprivileged populations of the Himalayan region.

For more information on Karuna-Shechen : www.karuna-shechen.org